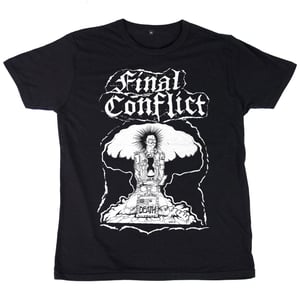 $

15.00
Our first and most popular design drawn by guitarist Jeff Harp.
Seen worn on multiple bands records back in the day. Quality silk screened white ink on a black 100% cotton shirt.
Available in sizes S to XXX.
All items shipped first class in the US
Yes. We ship worldwide!!
Availability
SMALL - 100% in stock

MEDIUM - 82% in stock

LARGE - 63% in stock

X LARGE - 0% in stock

Sold Out

XXL - 0% in stock

Sold Out

XXXL - 0% in stock

Sold Out